Save HFN as Web-App on the Home-Screen of your Smartphone or Tablet. So you will get quick access to our healthy Fitness Recipes with just one Click!
iPhone Web-App: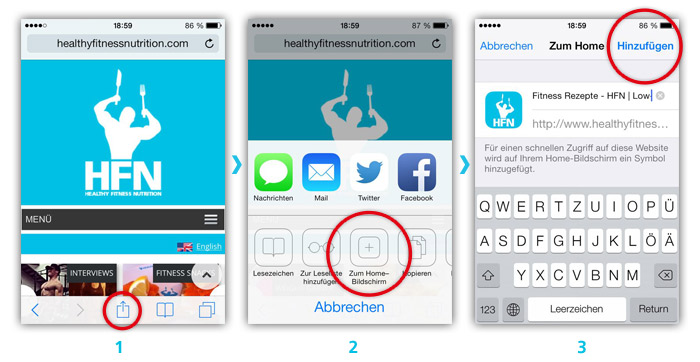 Android Web-App:
Open www.HealthyFitnessNutrition.com in your Browser and click on the star-icon in the context-menu (three dots on the right-top of your screen).
In the Bookmarks click "Add to Home Screen" at the "Mobile Bookmarks"-section.
Save and enjoy!